If you are having problems viewing this email, click here.


Upcoming Events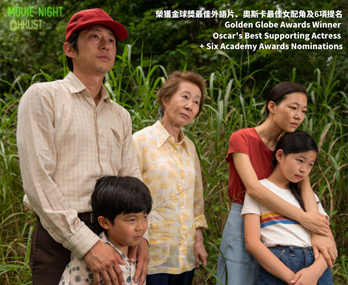 Our next screening on July 22 features the Oscar-winning "Minari" (2020) starring Steven Yeun and Academy Award Best Supporting Actress Yuh-Jung Youn, which explores the Asian immigrant experience in the US. Don't miss out on the opportunity!
| | |
| --- | --- |
| Date: | July 22, 2022 (Friday) |
| Time: | 7-9pm |
| Venue: | Main Hall, Shaw Auditorium |
Stay tuned for more music events at Shaw Auditorium including "A Jazz Tribute to Italian Music" by renowned vocalist Heidi Li on August 15. The upcoming Cosmopolis Festival, September to November 2022, will feature a wide array of exciting music events from the Hong Kong Philharmonic Orchestra, renowned harpsichordist Mahan Esfahani, opera, VR music, and much more.
Past Events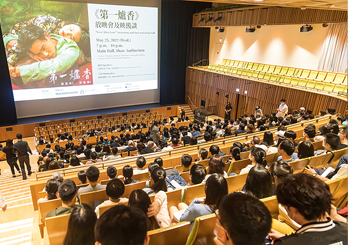 Since reopening in April, Shaw Auditorium has hosted two film screenings on May 25 and June 24: "Love After Love" (2020) and "All-Star Tiny Galaxy@Wontonmeen" (2021) with post-screening talks from distinguished guests including director Ann Hui, Margaret Yang and James Cuddeford from Hong Kong Sinfonietta.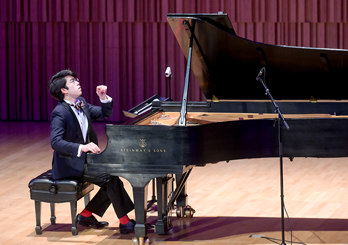 Music lovers relished the opportunity to attend the solo piano recital by young pianist Aristo Sham in May 2022 organized by the IAS Music Alive!.
University-wide Events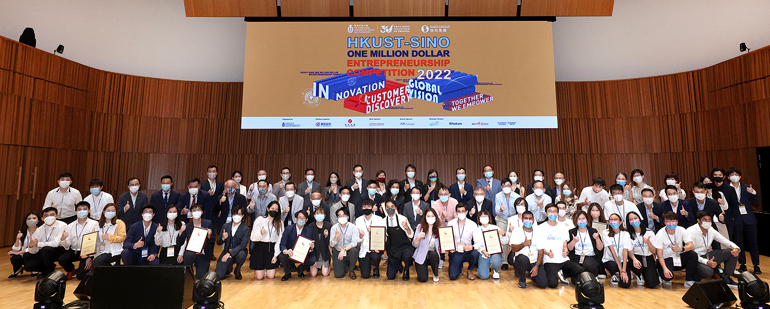 Shaw Auditorium was also home to many university-wide events involving students, staff, alumni and external partners, namely the Pause and Breathe Sharing (June 17), HKUST-Sino One Million Dollar Entrepreneurship Competition (June 22), and the HKUST Start-up Showcase (June 30).
In July, two hybrid events, The Melo Summit and the Conversations with National Team Winter Olympians, will be held on July 16 and 19. New student orientation will also be held in August 2022 with many fun activities planned for our young and brightest.
Exhibitions Not to be Missed
Shaw Auditorium is currently hosting two exhibitions: "Big Picture in Tiny Space: From Ancient Qin-Han Seals to Modern Seal Carving" exhibition and "Natural Treasures of the Visegrad Group – Hungary, Slovakia, Czech Republic, Poland" photo exhibition. July will feature an exhibition of contemporary drawings from our alumni and cityscape photography by Dr Eddy Li in celebration of HKSAR 25th Anniversary & HKUST 30th Anniversary.
What's More?
Be sure to check out the recent NowTV featurette where colleagues of Campus Development Office introduced the architectural designs and latest AV technologies of Shaw Auditorium.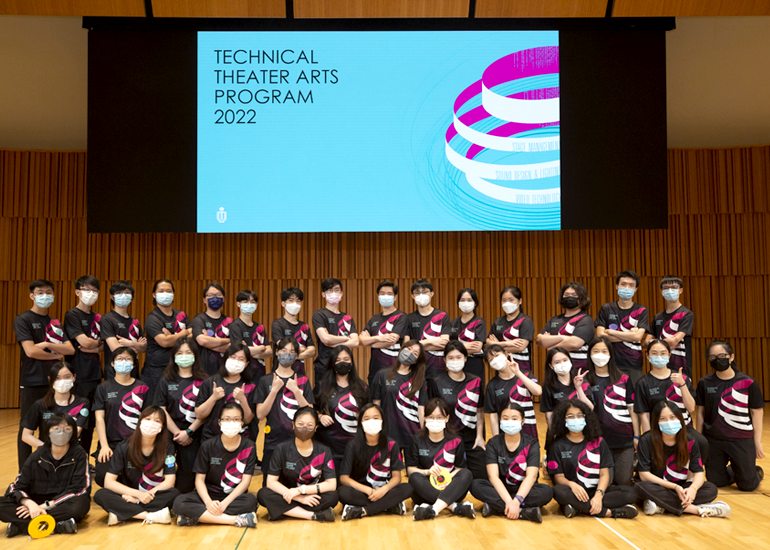 In collaboration with Shaw Auditorium Unit, Media Technology & Publishing Center has launched the second cohort of the Technical Theater Arts Program this summer to give students precious hands-on experience in stage management, lighting, video and sound at Shaw Auditorium.
Another Student Ambassador Program with training of customer service, docent and event management skills will be rolled out soon.
Student graduates of both training programs will be enlisted for deployment to support front-of-house and backstage operations of Shaw Auditorium. More to follow in the next issue!
The Shaw Auditorium Unit reserves the right to make necessary changes without prior notice.
Copyright © HKUST. All Rights Reserved. Powered by MTPC.